13 Pcs Anti-Static Computer Tool Kit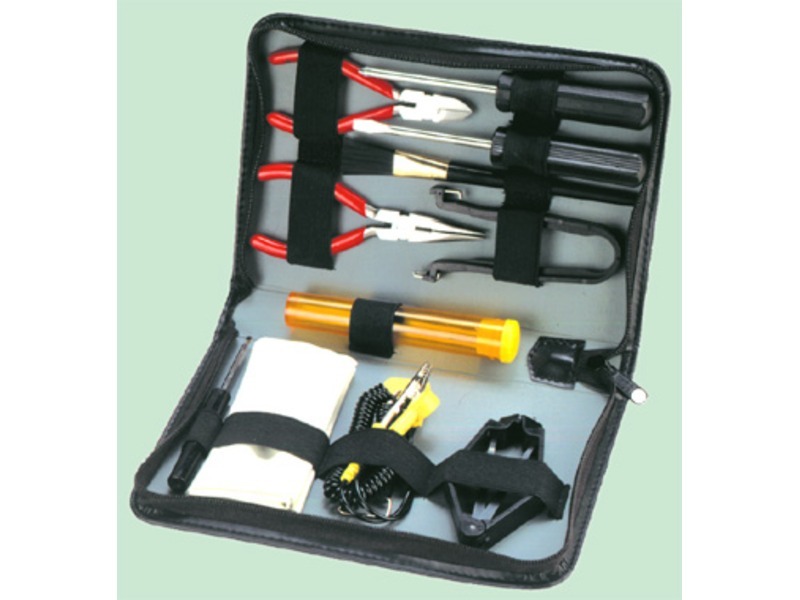 Description
SY-9341
• ANTI-STATIC SERVICE PAD.
• ANTI-STATIC WRIST STRAP.
• ANTI-STATIC PLCC IC EXTRACTOR.
• ANTI-STATIC SPARE PARTS TUBE.
• 5" LONG NOSE PLIERS.
• 4-1/2" SIDE CUTTER.
• ANTI-STATIC IC INSERTER-
EXTRACTOR CLIPPER (14-48 PIN ICS).
• ANTI-STATIC BRUSH.
• 3/16" FLAT SCREWDRIVER.
• # 1 PHILLIPS SCREWDRIVER.
• REVERSIBLE y1/8" & Å# 0 MINI
SCREWDRIVER (WITH POCKET CHIP).
• ANTI-STATIC ZIPPER CASE.
¡ 20 SETS/CTN/1.7'/12/13 KGS (G.W.)
The 13 Pcs Anti-Static Computer Tool Kit is an essential collection of tools designed to ensure safe and efficient computer maintenance and repairs. This comprehensive kit includes various anti-static tools and essential screwdrivers, pliers, and extractors needed for working on computers and electronic devices.
One of the key components of this tool kit is the anti-static service pad, which provides a static-free work surface for handling sensitive electronic components. It helps prevent damage caused by static electricity and ensures the safety of the equipment being serviced.
The kit also includes an anti-static wrist strap, which is worn to discharge static electricity from the body and prevent electrostatic discharge (ESD) damage to computer components. This ensures that the technician remains grounded while working on sensitive electronic devices.
To facilitate the safe removal of integrated circuit (IC) chips, the kit features an anti-static PLCC IC extractor. This tool enables the extraction of IC chips without damaging them or the surrounding components.