Anti-Static Plastic Wrist Strap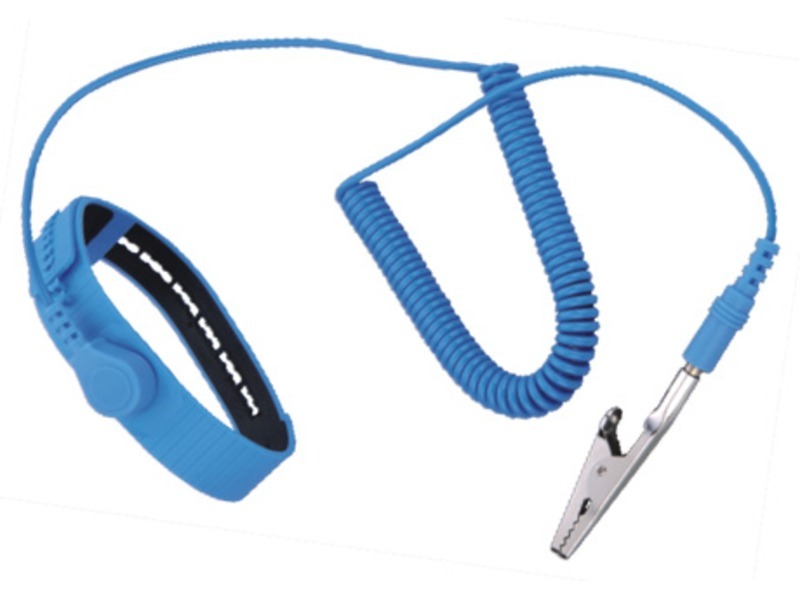 Description
SY-L0231
Adj-Silicone Rubber Wrist Band
Easy to Wear Durable, No particle
Suit Clean Room
¡ Material: T.P.R. Plastic.
¡ Molding: Snap and Plug-PVC molding.
¡ Resistance:103 ~105 ohm/sq. (Wrist strap)
1M ohm+10%(Cord)
¡ Application: Class 100~1000(clear room)
Model No Length
SY-L0231-06 6FT
SY-L0231-08 8FT
SY-L0231-10 10FT
The Anti-Static Plastic Wrist Strap is a reliable and durable accessory designed to prevent electrostatic discharge (ESD) and protect sensitive electronic components. It features an adjustable silicone rubber wristband that is comfortable to wear and ensures a secure fit during extended periods of use.
Constructed from T.P.R. (Thermoplastic Rubber) plastic, the wrist strap is resistant to wear and tear, making it a long-lasting solution for ESD protection. Its design eliminates the generation of particles, making it suitable for use in clean room environments where maintaining a sterile and particle-free atmosphere is essential.
The wrist strap incorporates snap and plug-PVC molding, which provides a secure connection between the strap and the grounding cord. The wrist strap has a resistance of 103 to 105 ohm/sq., ensuring effective static dissipation, while the grounding cord has a resistance of 1M ohm+10%.
The Anti-Static Plastic Wrist Strap is suitable for use in Class 100 to 1000 clean room environments, where stringent cleanliness and low particle levels are required to prevent contamination of sensitive equipment and components.