4" Round nose pliers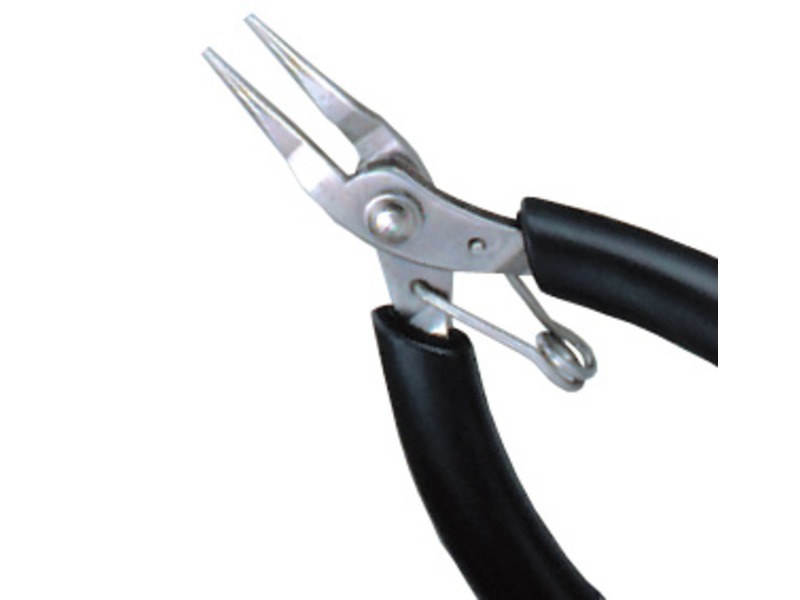 Description
SY-J03465
¡ 4" Round nose pliers.
The SY-J03465 Round Nose Pliers are a versatile tool designed to assist in various tasks that require precision and control. With a compact size of 4 inches, these pliers offer excellent maneuverability and accuracy.
Featuring a round nose design, these pliers provide a smooth and tapered tip, allowing for easy bending, shaping, and looping of wires and other materials. The rounded jaws allow for precise and consistent results, making them essential for jewelry making, wirework, and other crafts that involve intricate designs.
Crafted with quality materials, the SY-J03465 Round Nose Pliers offer durability and reliable performance. The jaws are engineered to provide a secure grip without marring or damaging delicate materials. The ergonomic handles ensure a comfortable grip, reducing hand fatigue and allowing for prolonged use without discomfort.
The compact and lightweight nature of these pliers makes them convenient to carry and use in tight spaces. Whether you're working on jewelry repairs, creating wire components, or performing intricate tasks, these pliers will provide the precision and control you need.