5" Long nose pliers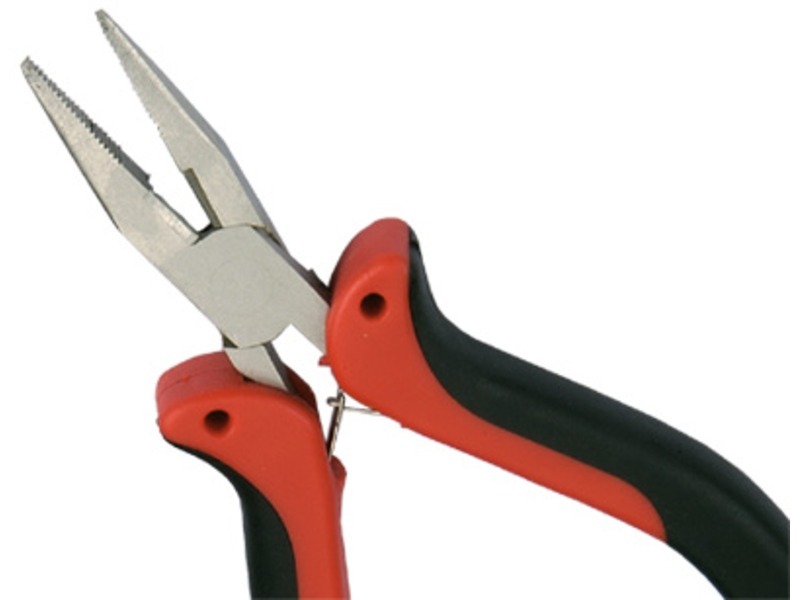 Description
SY-J51501
¡ 5" Long nose pliers.
The SY-J51501 is a versatile and practical tool known as the 5" Long Nose Pliers. This tool is an essential component of any toolbox, suitable for various tasks that require precision and extended reach.
The 5" Long Nose Pliers are designed with a slim and elongated jaw, allowing users to access tight spaces and manipulate small objects with ease. Its long and slender design provides the necessary leverage and control for tasks that require delicate handling or precise maneuvering.
These pliers are crafted from high-quality materials, ensuring durability and reliability. The sturdy construction of the 5" Long Nose Pliers enables them to withstand frequent use and demanding work environments without compromising their performance. They are built to last, making them a reliable and valuable tool in any professional or DIY setting.
With the 5" Long Nose Pliers, you can confidently grip, bend, cut, or twist various materials, including wires, cables, and small components. The precision jaws allow for a firm and secure grip, reducing the risk of slipping or damaging the objects being handled. Whether you are working on electrical projects, crafting, or engaging in intricate repairs, these pliers provide the necessary control and dexterity to accomplish your tasks efficiently.