Automatic Wire Stripping Tool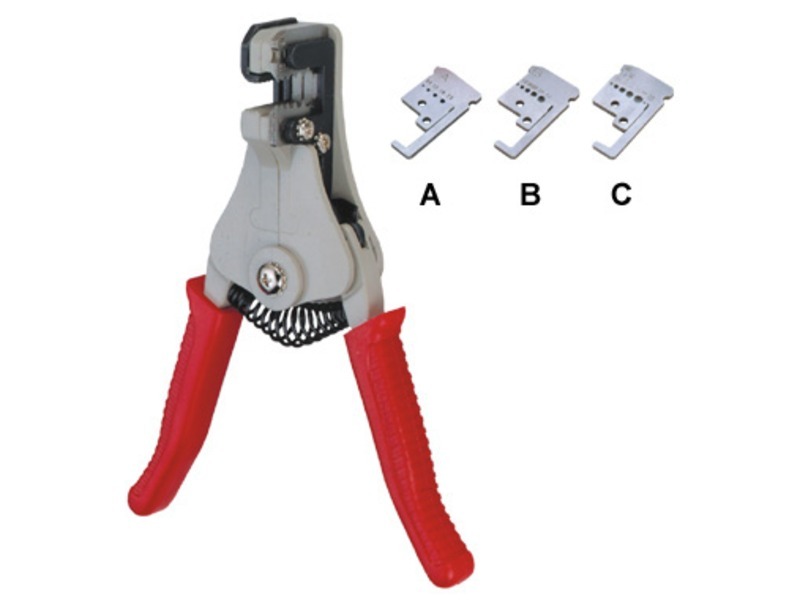 Description
SY-J3211



Insert Wire / Squeeze Handles / Strips Perfectly
Model no DIA of Cutting blade (mm)
SY-J3211A 0.5, 1.2, 1.6, 2.0
SY-J3211B 1.0, 1.6, 2.0, 2.6, 3.2
SY-J3211C 22, 16, 14, 12, 10, 8 (AWG)
The SY-J3211 Automatic Wire Stripping Tool is a game-changer when it comes to stripping wires quickly and effortlessly. With its innovative design, this tool simplifies the wire stripping process, making it accessible even for those with limited experience.
Using the SY-J3211 is a breeze. Simply insert the wire into the tool, squeeze the handles, and let the tool do the work. The automatic mechanism grips the wire securely and precisely cuts through the insulation, leaving the conductor untouched. This ensures a clean and accurate strip every time, without the risk of damaging the wire.
The SY-J3211 comes in different models to accommodate various wire sizes and types. Model SY-J3211A is designed for wires with diameters of 0.5mm, 1.2mm, 1.6mm, and 2.0mm. Model SY-J3211B covers a wider range, catering to wires with diameters of 1.0mm, 1.6mm, 2.0mm, 2.6mm, and 3.2mm. Model SY-J3211C is specifically designed for American Wire Gauge (AWG) sizes, including 22AWG, 16AWG, 14AWG, 12AWG, 10AWG, and 8AWG.
With the SY-J3211 Automatic Wire Stripping Tool, you can say goodbye to the tedious and time-consuming process of manually stripping wires. Its efficient and reliable performance allows you to strip wires with ease, saving you valuable time and effort.