Easy Stripper for UTP/STP Telecom Wire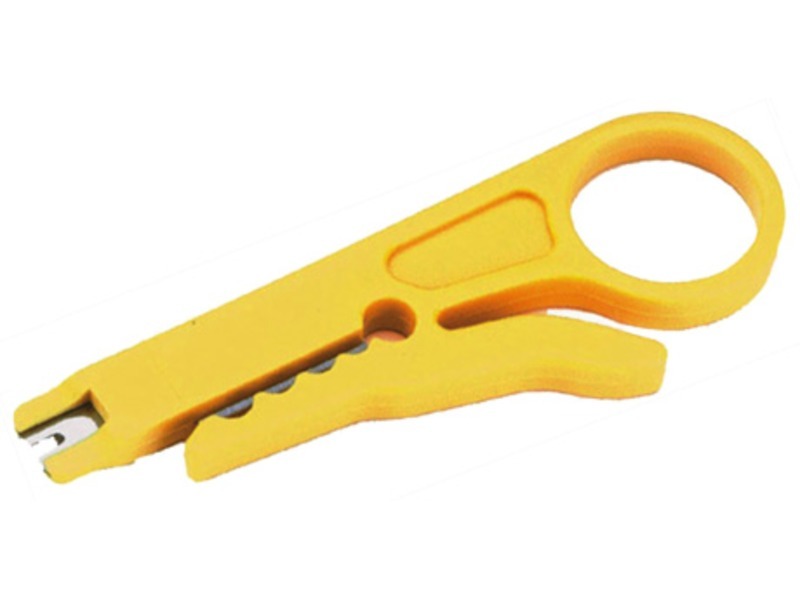 Description
CJ3318
¡ For Stripping Wire Diameter About Ø5 - Ø6.2mm,
Top End For 110/88 Type Insertion Use.
The Easy Stripper for UTP/STP Telecom Wire is a convenient tool designed for efficiently stripping telecom wires. It is specifically designed for wire diameters ranging from approximately Ø5 to Ø6.2mm, allowing for versatile use with various UTP (Unshielded Twisted Pair) and STP (Shielded Twisted Pair) cables commonly used in telecommunications.
This stripper features a top end that is suitable for 110/88 type insertion use, enabling easy and precise wire stripping without causing damage to the inner conductors. With its ergonomic design and user-friendly features, this tool ensures a comfortable grip and effortless operation, making wire stripping tasks more efficient and convenient.
Whether you are a professional in the telecom industry or a DIY enthusiast working on telecom projects, the Easy Stripper for UTP/STP Telecom Wire is a valuable addition to your toolkit. Its ability to strip wires within the specified diameter range and compatibility with 110/88 type insertions make it an essential tool for efficiently preparing telecom wires for connections and installations.