Modular Plug Crimps, Strips & Cuts Tool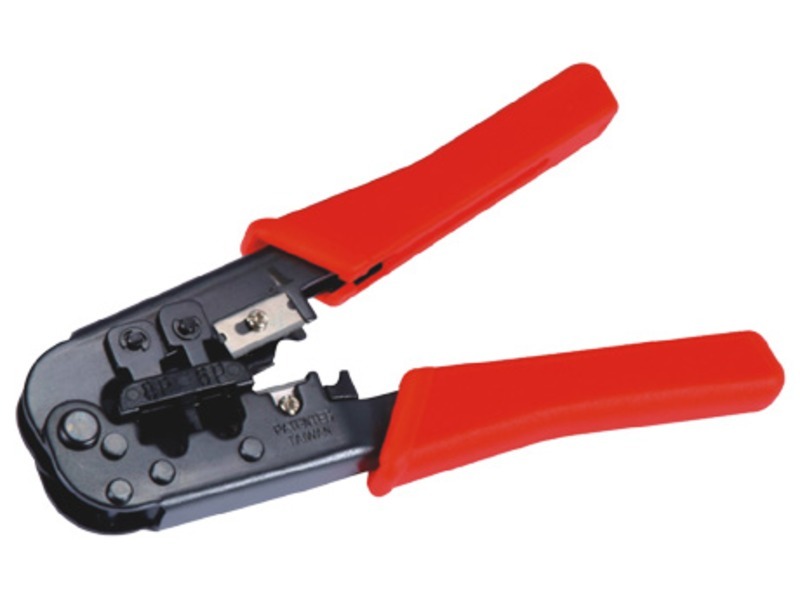 Description
CJ3402
¡ For Crimping Modular Plug:
8P8C/RJ-45, 6P6C/RJ-12, 6P48C/RJ-11.
The Modular Plug Crimps, Strips & Cuts Tool is a versatile tool designed specifically for crimping modular plugs. It is compatible with various plug types, including 8P8C/RJ-45, 6P6C/RJ-12, and 6P4C/RJ-11.
When it comes to network installations or telecommunications systems, properly crimping modular plugs is essential for secure and reliable connections. This tool provides the necessary functionality to ensure precise crimps, allowing for optimal performance and longevity of your connections.
In addition to crimping, the tool also offers stripping and cutting capabilities. It allows you to strip the outer jacket of the cable, exposing the individual wires for termination. The cutting feature enables you to trim excess wire, resulting in clean and professional finishes.
By having a single tool that can handle multiple plug types, you can save time and effort during installations. There's no need to switch between different tools or invest in separate ones for each plug type. The Modular Plug Crimps, Strips & Cuts Tool provides convenience and efficiency in one compact and reliable package.