Modular Plug Crimps, Strips & Cuts Tool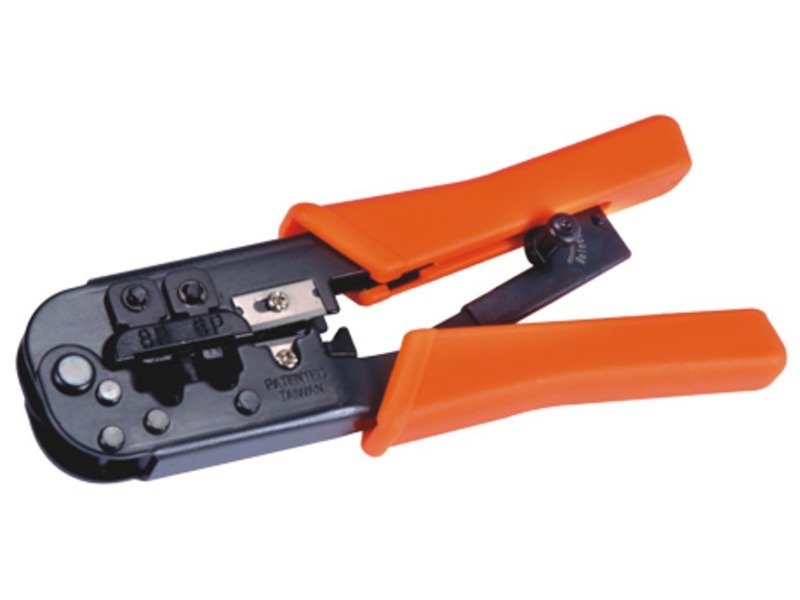 Description
CJ3403
¡ For Crimping Modular Plug:
8P8C/RJ-45, 6P6C/RJ-12, 6P48C/RJ-11.
The Modular Plug Crimps, Strips & Cuts Tool is a valuable tool for crimping modular plugs. It is specifically designed to accommodate different plug types, including 8P8C/RJ-45, 6P6C/RJ-12, and 6P4C/RJ-11.
When it comes to networking and telecommunications, ensuring secure and reliable connections is crucial. The Modular Plug Crimps, Strips & Cuts Tool provides the necessary functionality to achieve proper crimps, which are essential for optimal performance and durability.
In addition to crimping, this tool also offers stripping and cutting capabilities. It allows you to strip the outer jacket of the cable, exposing the individual wires for termination. The cutting feature enables you to trim any excess wire, resulting in neat and tidy finishes.
With this tool, you can conveniently work with different types of modular plugs without the need for multiple tools or equipment. Its versatility saves you time and effort during installations, streamlining the crimping process and ensuring consistent results.