Modular Plug Crimps, Strips & Cuts Tool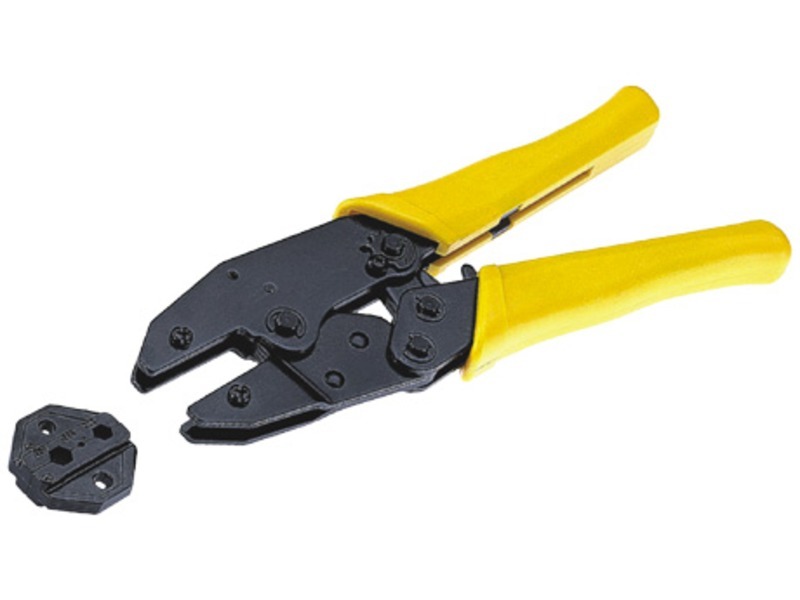 Description
CJ3410
¡ For Crimping Modular Plug:
8P8C/RJ-45(Available for stripping round cable).
The Modular Plug Crimps, Strips & Cuts Tool is a versatile tool designed for crimping modular plugs. It is specifically designed to crimp 8P8C/RJ-45 plugs, which are commonly used in networking and telecommunications applications.
In addition to crimping functionality, this tool also provides stripping capabilities for round cables. This feature allows you to remove the outer jacket of the cable, exposing the inner wires for termination. By incorporating stripping and crimping functions into a single tool, it offers convenience and efficiency during installation and maintenance tasks.
The 8P8C/RJ-45 plug is widely used for Ethernet connections, making the Modular Plug Crimps, Strips & Cuts Tool an essential tool for network installers, IT professionals, and DIY enthusiasts. It ensures proper and secure connections, enabling reliable data transmission and network performance.
By investing in a high-quality Modular Plug Crimps, Strips & Cuts Tool, you can simplify your crimping and stripping tasks. It eliminates the need for multiple tools and streamlines the process, saving you time and effort. Whether you're working on a professional networking project or setting up your home network, this tool will prove invaluable.