Economic type tweezers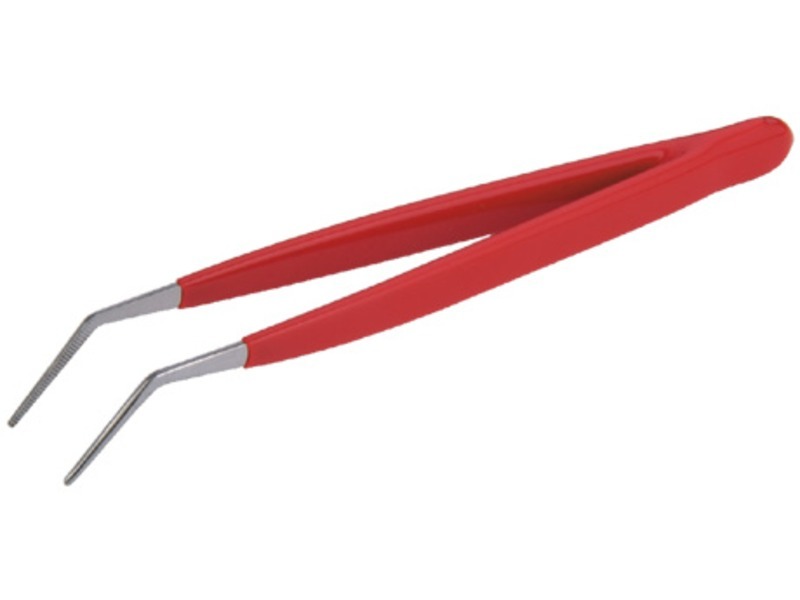 Description
CG0014
¡ Economic type tweezers
with insulated coating handle (150mm)
The Economic type tweezers are a practical and affordable tool designed for various applications. These tweezers feature an insulated coating handle, offering both comfort and safety during use. With a length of 150mm, they provide a balanced and ergonomic design that ensures ease of handling.
The economic type tweezers are a versatile option suitable for a wide range of tasks. Whether you're working on delicate electronics, engaging in precise crafts, or performing detailed assembly work, these tweezers prove to be reliable companions. The insulated coating on the handle not only enhances grip but also provides insulation against electrical shocks, making them suitable for working with sensitive components.
These tweezers are specifically designed to meet the needs of those seeking an economical choice without compromising on quality. Made from durable materials, they offer longevity and can withstand regular use. The precise tips of the tweezers enable controlled and accurate handling of small objects, ensuring optimal performance.
With the economic type tweezers, you can confidently handle intricate tasks that require precision and finesse. Whether you're extracting tiny components, assembling delicate pieces, or engaging in meticulous tasks, these tweezers provide the necessary functionality at an affordable price point. The insulated coating handle adds an extra layer of convenience and safety, making them a reliable tool for various applications.