6 Pcs screwdriver set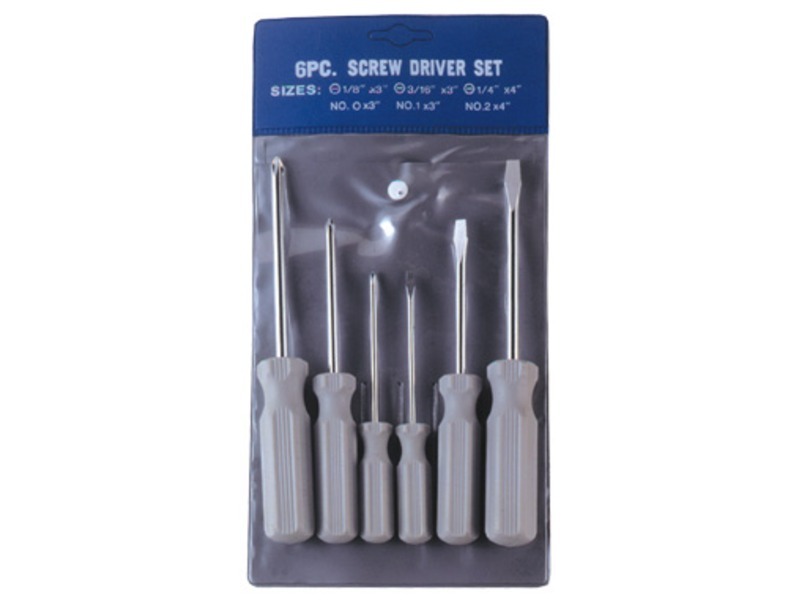 Description
SY-307 6 Pcs screwdriver set:
• y3.0 x75mm, y5.0 x75mm, y6.0 x100mm.
• Å #0 x75mm, Å #1 x75mm, Å #2 x100mm.
Having a reliable set of screwdrivers is essential for various tasks, from simple household repairs to intricate DIY projects. The SY-307 6 Pcs Screwdriver Set offers a comprehensive selection of screwdrivers that will meet your everyday needs.
This set includes six screwdrivers, each designed to handle different screw types and sizes. With three Phillips head screwdrivers (y3.0 x75mm, y5.0 x75mm, and y6.0 x100mm), you'll be able to tackle screws with cross-shaped slots commonly found in electronics, appliances, and more. These screwdrivers ensure a secure grip and precise handling, allowing you to confidently tighten or loosen screws.
Additionally, the set features three flathead screwdrivers (Å #0 x75mm, Å #1 x75mm, and Å #2 x100mm) suitable for screws with a single horizontal slot. Flathead screws are commonly found in furniture, fixtures, and other household items. With these screwdrivers, you'll have the necessary tools to complete a wide range of tasks around your home or workspace.
Crafted with durability and precision in mind, the SY-307 screwdrivers are built to withstand regular use. The high-quality materials and ergonomic designs ensure comfortable handling and long-lasting performance. Whether you're a professional tradesperson or a DIY enthusiast, these screwdrivers will provide you with reliable and efficient results.