8 Pcs Precision Screwdriver Set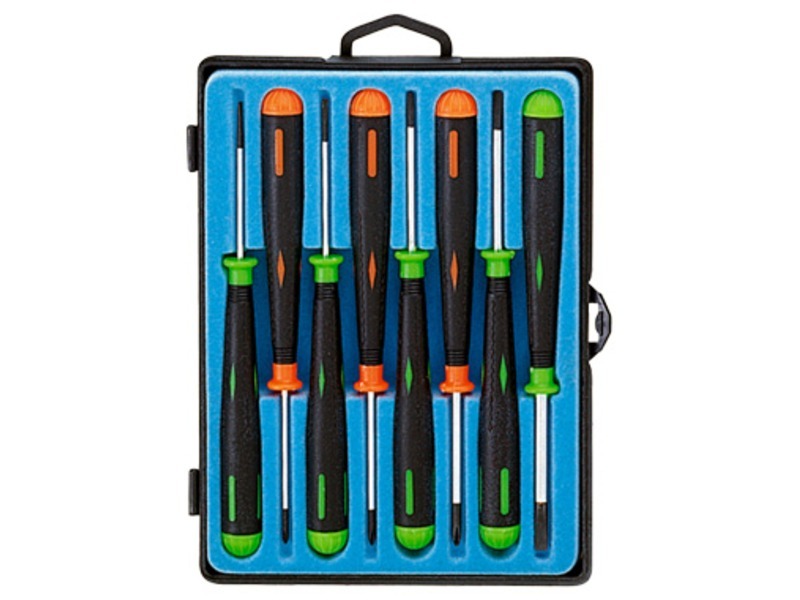 Description
SY-F9204 (8 PCS)
• 5 PCS y 1.6, 2.0, 2.4, 3.0, 4.0 x 50(mm)
• 3 PCS Å # 00, # 0, # 1 x 50(mm)
When it comes to tasks that demand precision and accuracy, having the right tools can make all the difference. The SY-F9204 (8 PCS) Precision Screwdriver Set is designed to meet the needs of professionals and enthusiasts who require precise control when working with small screws.
This set includes a variety of screwdrivers, carefully selected to cover a wide range of screw sizes. With five y-type screwdrivers ranging from 1.6 to 4.0mm, and three Å-type screwdrivers including #00, #0, and #1, you'll have the perfect tool for any intricate task that involves small screws. Whether you're working on delicate electronics, jewelry, or other precision-based projects, this set provides the versatility you need.
The SY-F9204 precision screwdrivers are crafted with precision and durability in mind. Each screwdriver is made from high-quality materials, ensuring long-lasting performance and resistance to wear and tear. The ergonomic handles offer a comfortable grip, allowing you to maintain control and stability while working on intricate tasks.
With the SY-F9204 (8 PCS) Precision Screwdriver Set, you can tackle a wide range of projects with confidence. Whether you're repairing electronic devices, assembling models, or engaging in any task that requires precision screw handling, this set will be your reliable companion.