Mini-combination screwdriver with handy pocket clip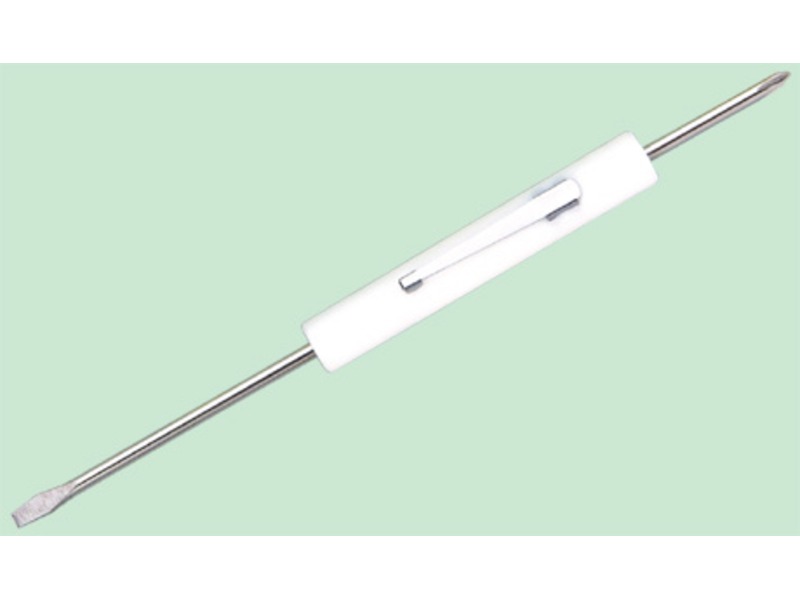 Description
CF3310
Mini-combination screwdriver with handy pocket clip.
• y3 & Å#0.
The CF3310 is a compact and versatile mini-combination screwdriver that comes with a convenient pocket clip. This handy tool is designed to provide functionality and portability, making it an essential companion for various tasks.
With its y3 and Å#0 tips, the CF3310 is suitable for a wide range of screwdriving applications. The y3 tip is ideal for smaller screws, while the Å#0 tip is perfect for slightly larger ones. This combination allows you to tackle different projects without the need for multiple tools, saving you both space and time.
One of the standout features of the CF3310 is its pocket clip. The clip allows you to easily attach the screwdriver to your pocket, belt, or tool pouch, ensuring that it's always within reach when needed. This convenient feature ensures that you can carry the CF3310 with you wherever you go, eliminating the hassle of searching for a tool or carrying it separately.
The mini size of the CF3310 makes it highly portable and suitable for on-the-go tasks. Whether you're working on electronics, hobbies, or small repairs, this compact screwdriver provides the necessary precision and control. Its ergonomic design ensures a comfortable grip, enabling you to work efficiently and effectively.