48 Pcs Blowing Case Series Tool Kit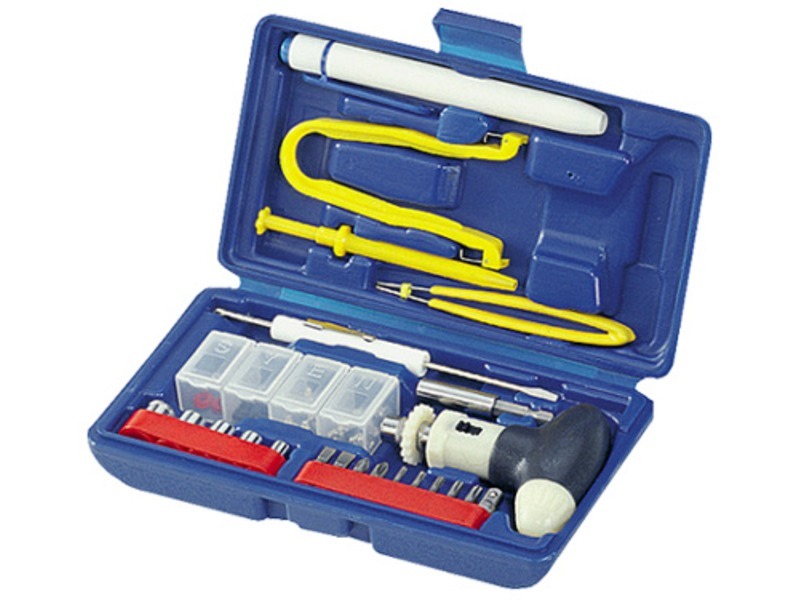 Description
SY-5004 (48 PCS)
• 1 PCS REVERSIBLE
Introducing the SY-5004 (48 PCS) Tool Kit, a compact and versatile collection of essential tools that will assist you in various tasks. Whether you're a professional tradesperson or a DIY enthusiast, this kit is designed to meet your needs and simplify your work.
At the heart of this tool kit is the reversible ratch handle, which allows for efficient tightening and loosening of screws and bolts. With its reversible feature, you can easily change the direction of the ratcheting motion, providing convenience and flexibility in your work.
The kit also includes a diverse selection of bits to cater to different screw types. It consists of flat bits in three sizes (4mm, 5mm, and 6mm) and Phillips bits in three sizes (#0, #1, and #2). These bits are commonly used in various applications, from assembling furniture to repairing electronic devices, making them indispensable tools in your arsenal.
Additionally, the SY-5004 (48 PCS) Tool Kit offers a range of sockets to accommodate different bolt and nut sizes. With sizes ranging from small (3/16") to larger (7/16"), these sockets provide versatility and ensure a secure fit for your fastening needs.