SY-I2041A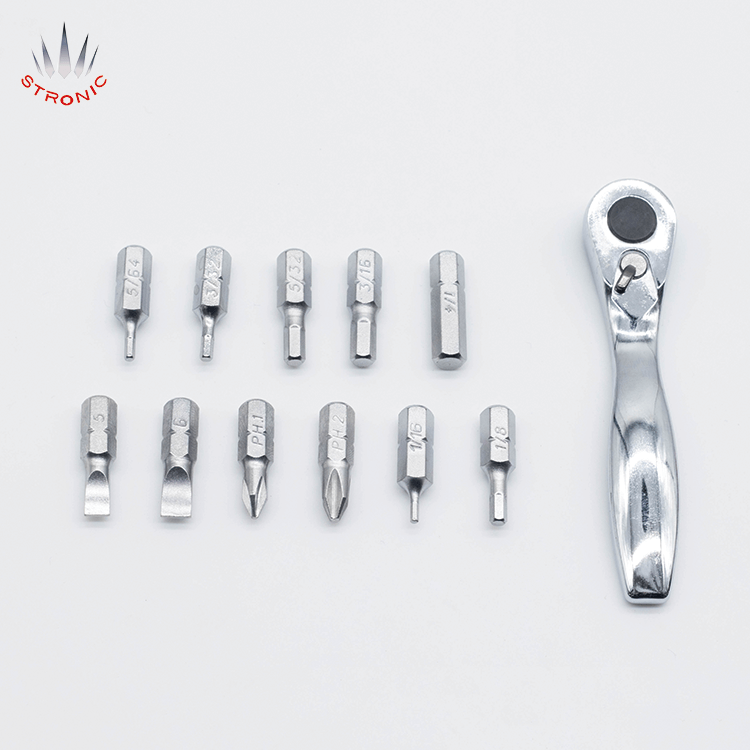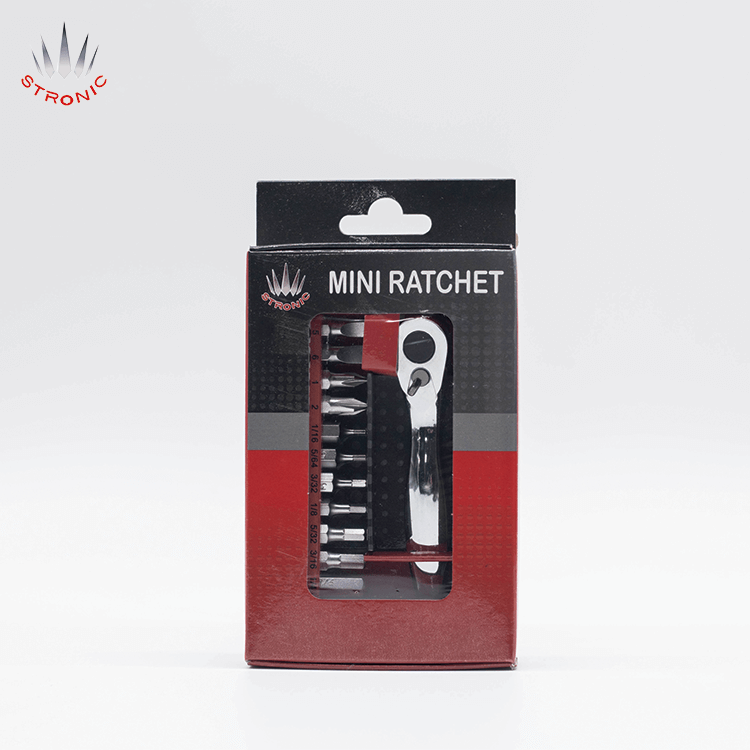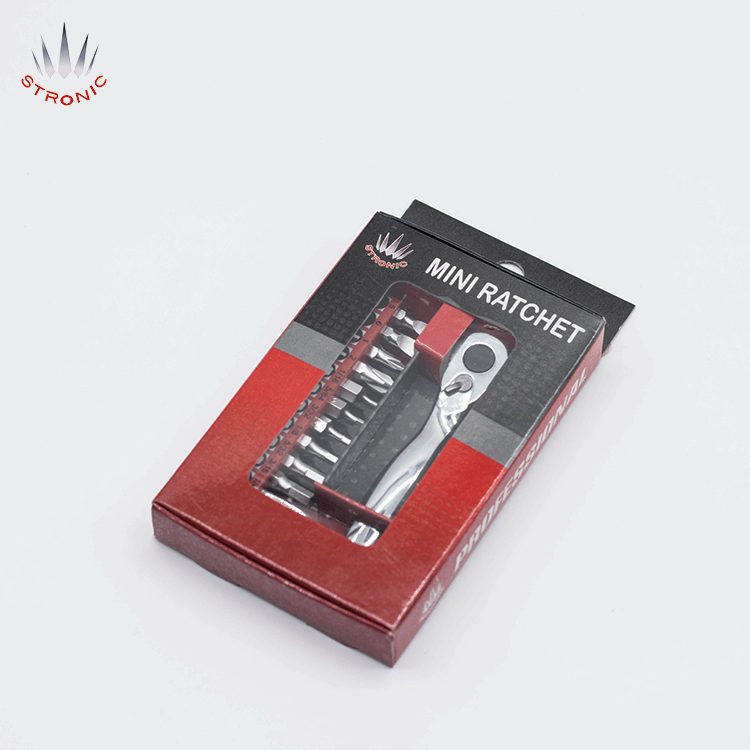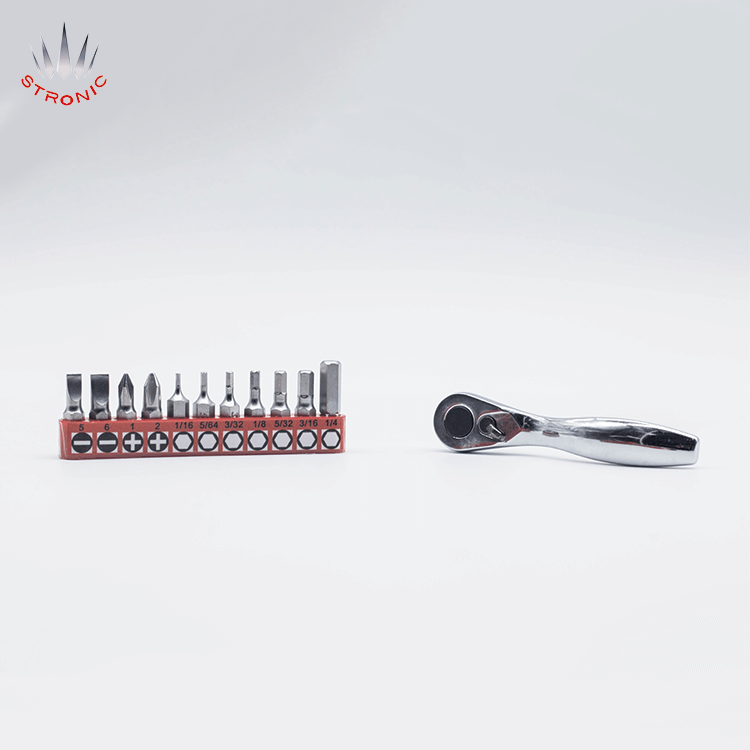 Description
Material:
Bits: S2
Ratchet handle: CRV
11- 1/4" x 25L bits: Phillips #1, #2,
Slotted 5, 6mm
Hex 1/16", 5/64", 3/32", 1/8", 5/32", 3/16", 1/4"
1- 72 Teeth 1/4Dr" x 1/4" Bit Dr. Offset Mini Ratchet
The SY-I2041A tool set is a reliable companion for your screwdriving needs. This set is crafted with high-quality materials to ensure durability and performance.
The bits included in this set are made from S2 material, known for its exceptional hardness and resistance to wear. This makes the bits suitable for a wide range of applications and ensures they can withstand repeated use without compromising their effectiveness. The ratchet handle, on the other hand, is made of CRV material, providing strength and durability for efficient torque transmission.
With a total of 11 bits, this set offers versatility to tackle various screw types and sizes. The Phillips bits #1 and #2 are designed to drive Phillips screws commonly found in electronics and household items. The Slotted bits of 5mm and 6mm are ideal for handling slotted screws with corresponding dimensions.
In addition, the set includes Hex bits in sizes of 1/16", 5/64", 3/32", 1/8", 5/32", 3/16", and 1/4". These Hex bits are perfect for precise fastening or loosening of hexagonal screws commonly found in furniture assembly, machinery, and other applications.