SY-I3028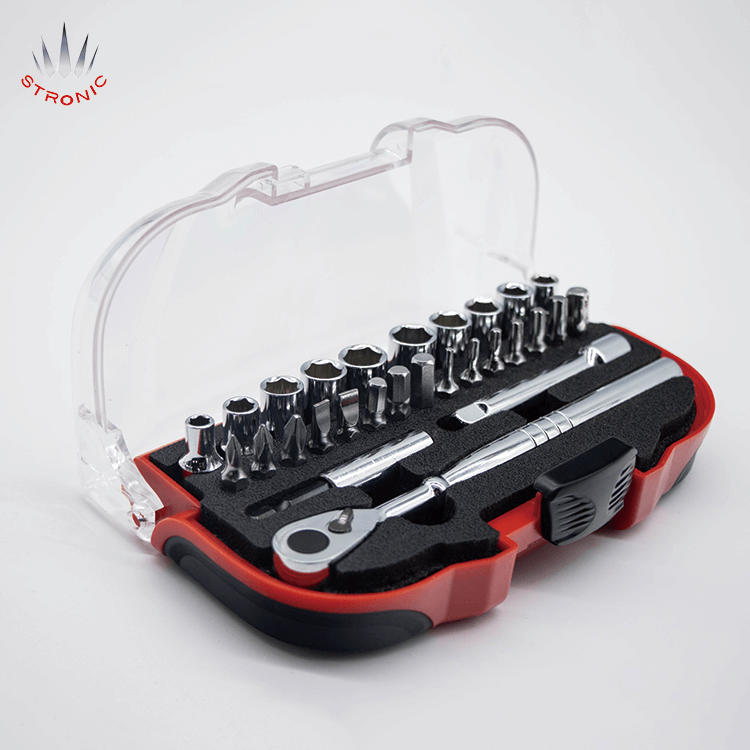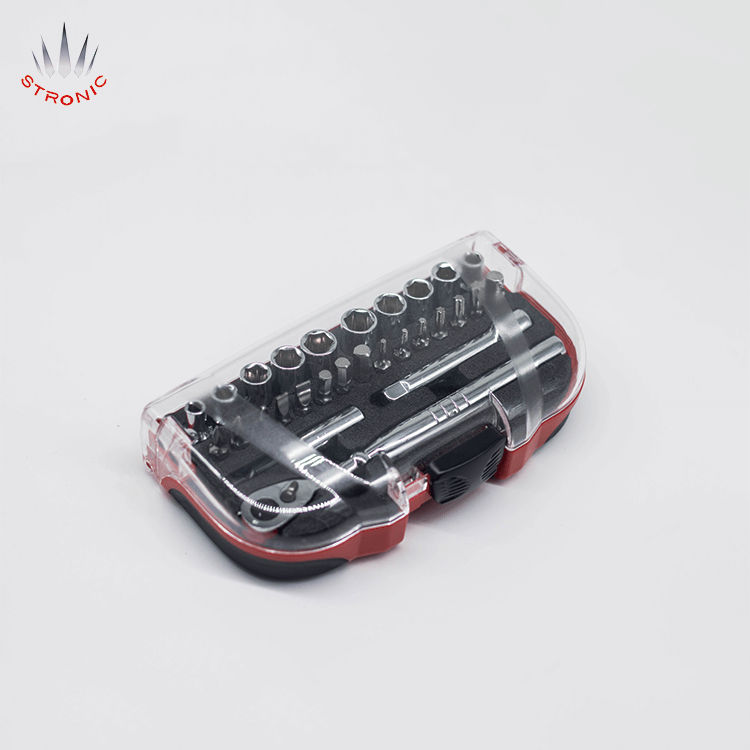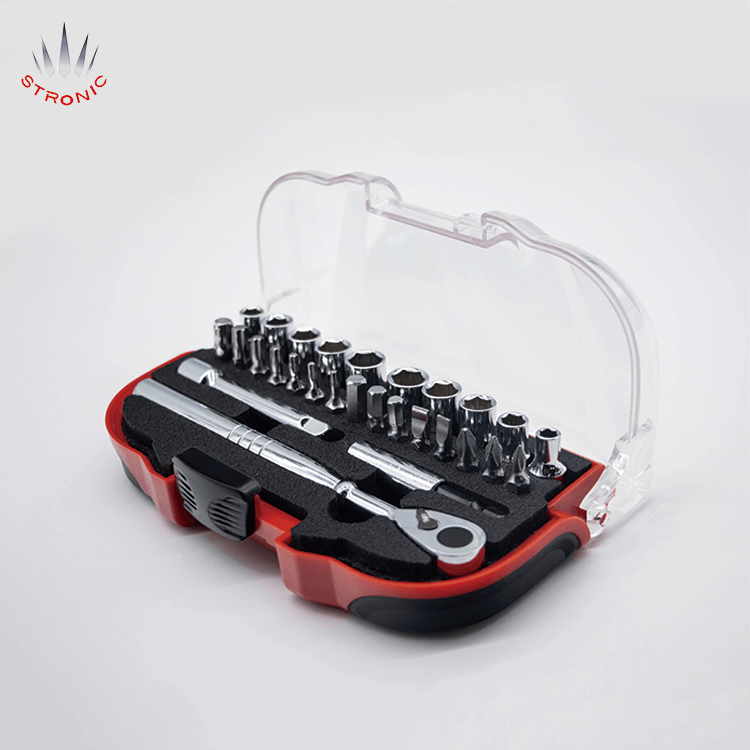 Description
Material:
Socket: CRV
Bits: S2
10- 1/4"Dr. Socket : 6, 7, 8, 9, 10mm
3/16", 1/4", 5/16", 11/32", 3/8"
15- 1/4" x25L bit: Phillips #0, #1, #2
Slotted 5, 6mm
Hex 3/16", 7/32", 1/4"
Star T8, T10, T15, T20, T25, 30
Adapter
1-1/4"Dr. Extension bar 3"
1-1/4" 60mm magnetic bit holder
1-72 Teeth 1/4"Dr. Long Mini Ratchet
The SY-I3028 tool set is a versatile and reliable option for your socket and bit requirements. This set is constructed using high-quality materials to ensure durability and efficient performance.
The sockets in this set are made from CRV material, known for its strength and resistance to wear. This makes the sockets capable of withstanding high levels of torque and ensures their longevity even with frequent use. The bits included in the set are made from S2 material, which provides exceptional hardness and durability.
With a total of 10 1/4" Drive sockets, ranging in size from 6mm to 3/8", this set offers versatility to handle various tasks. These sockets are suitable for tightening or loosening nuts and bolts commonly found in automotive, machinery, and household applications.
The set also includes 15 1/4" x 25L bits to accommodate different screw types. The Phillips bits #0, #1, and #2 are designed to drive Phillips screws commonly found in electronics and appliances. The Slotted bits of 5mm and 6mm are ideal for handling slotted screws with corresponding dimensions. Additionally, the Hex bits in sizes of 3/16", 7/32", and 1/4" are perfect for precise fastening or loosening of hexagonal screws.