SY-I50515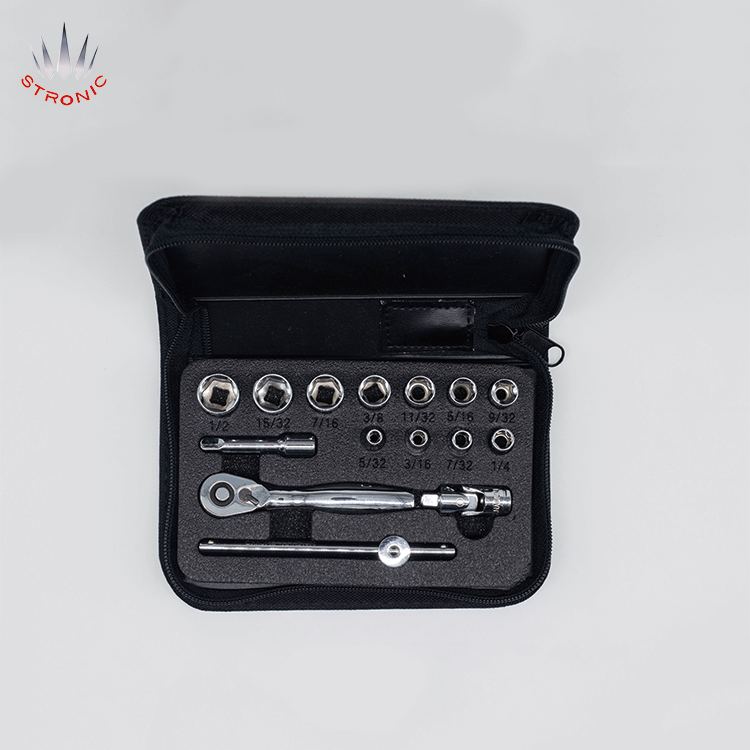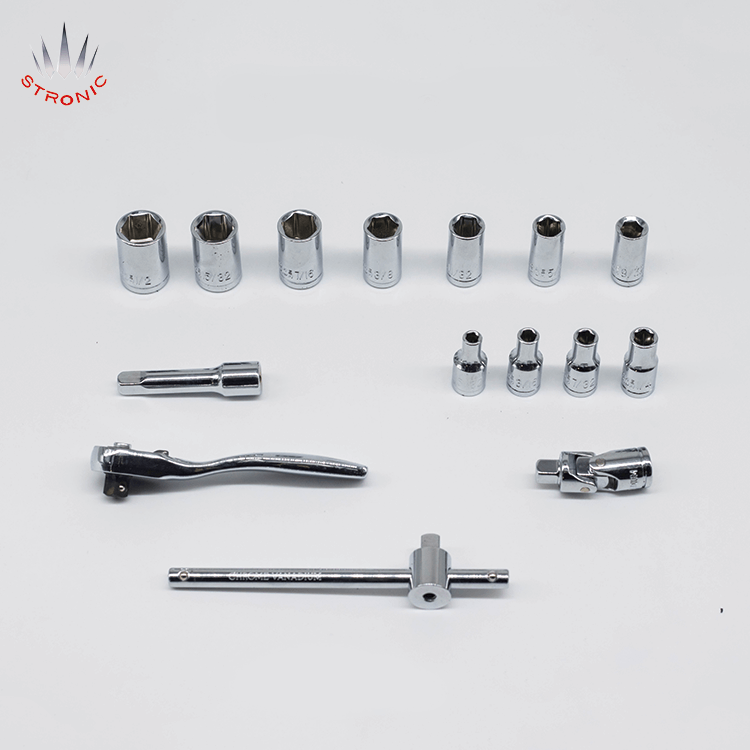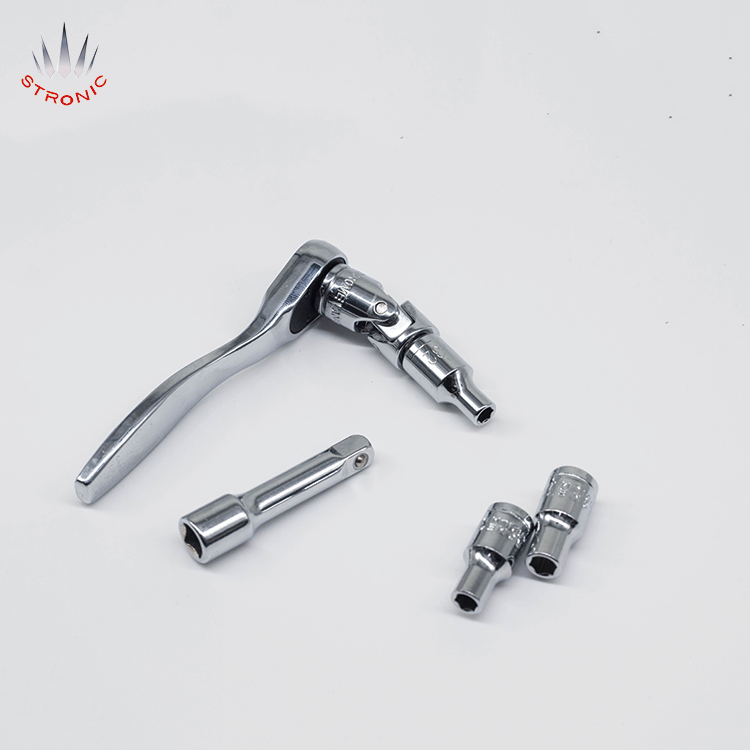 Description
Material : CRV
11- 1/4"Dr. Socket 5/32",3/16",7/32",1/4",9/32",5/16",11/32", 3/8",7/16",15/32",1/2"
1- 1/4"Dr. Extension Bar 2"
1- 1/4"Dr. Universal Joint
1- 1/4"Dr. Sliding T-Bar 110mm
1- 1/4Dr" 72 Teeth Offset Mini Ratchet
The SY-I50515 tool set is a reliable and versatile option for your socket requirements. Constructed using high-quality CRV material, this set is designed to deliver durability and exceptional performance.
Included in the set are 11 1/4" Drive sockets with a range of sizes from 5/32" to 1/2". These sockets are suitable for a variety of applications, from automotive repairs to household projects. The CRV material used in their construction ensures strength and resistance to wear, allowing them to withstand high levels of torque and provide long-lasting performance.
To enhance the versatility of this set, it features a 1/4" Dr. Extension Bar of 2" length. This extension bar allows for increased reach and accessibility when working in tight or hard-to-reach areas. Additionally, the set includes a 1/4" Dr. Universal Joint, which provides flexibility in angling the socket for easier access to fasteners at different angles.
The 1/4" Dr. Sliding T-Bar, measuring 110mm, is also included in the set. This T-Bar offers additional leverage and control when using sockets, allowing for more efficient and comfortable operation. Its sliding design enables easy switching between tightening and loosening fasteners.